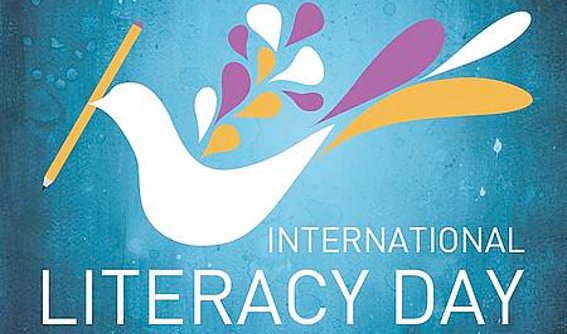 One of the age old phrases that most of us grew up hearing as young children is "Reading maketh the man". It was drilled into our heads that to do anything meaningful, and succeed at school and life, literacy skills were critical! According to the Oxford Dictionary online, literacy is defined as "the ability to read and write", and I would add, "The ability to read and write, at least at your age/grade levels". It is very important to highlight that literacy is not just related to reading skills, but also covers one's written expression and written language skills. Reading can be seen as a mode of communication, a way of communicating with the past, a way of reaching into the future. If we think about books, the plethora of books that have been written, one's mind will be unable to fathom or comprehend the vast array of topics that are covered.
As we teach reading skills, I shall use this platform to highlight that it is equally important to improve and explicitly teach our children writing skills. Many times, persons may not have the power or opportunity to express themselves verbally, but the "power of the pen" cannot be denied. In our local context here in Jamaica, we have assessments of our children's writing skills as early as Grade Three as part of the Grade Three Literacy and Numeracy Diagnostic Test. A component of the literacy assessment is Communication Task which usually requires students to write a letter on a particular topic, or they may be given pictures from which they will have to construct an organized and well-sequenced story.
International Literacy Day 2017 will be celebrated under the theme, "Literacy in a Digital World". This theme is quite appropriate as the world is rapidly becoming more digitized. However, the importance of being able to communicate thoughts and ideas in writing (or in typing), will always be an important skill. As my parents used to say "if you don't read you won't be able to write well".  Again, we see the inseparable connection between reading and writing. Reading helps children to learn new words and vocabulary, how words are used in context, spelling, etc. Educators, especially those teaching language arts, find that children who are good readers, are also often good writers. It is highly recommended that parents encourage the development of writing skills alongside reading, especially as children progress to higher grades.
As the school year starts let us remember the importance of literacy skills and the fact that these skills need to be directly taught and reinforced, not just at school but also at home. Parents can encourage children to read and write more, and also model the behaviours that they want to see in their children. Some way that parents can help children develop their writing skills include:
Have young children read material of interest, whether paperback or electronic, and encourage the drawing and simple labelling of pictures/drawings.
As children get older and reading/spelling skills improve, encourage journal writing or the writing of very simple stories (one or two sentences), accompanied by pictures.
Encourage reading out loud and the development of writing skills based on material read.
As we celebrate International Literacy Day, let us as parents and educators remember that young children will learn to read, but as they get older they read to learn. Reading can take our children places they may have never dreamed they could go and through reading they are able to build the skills necessary to develop writing skills. We have to be patient in teaching them writing skills. As you read together and write together, just think – You are helping your child to make strides to becoming a better reader, writer and to a larger extent a great communicator!
Written by Kellie-Anne Brown-Campbell, Licensed Associate School Psychologist