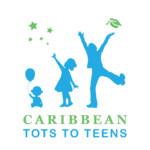 Caribbean Tots to Teens is a Wellness Centre focused on child and adolescent health.
The centre offers dietetics services for children and teens including specialist lactation interventions, weaning, weight management and feeding difficulties including picky eating.
Mental health and wellness services are also available for children with classroom behaviour issues, family transition challenges, learning delays and interventions in other areas of school and family stressors.
Linked is located at 34 Lady Musgrave, Unit 21, Kingston 10
Linked Child Therapy Limited is a behaviour therapy centre that offers applied behaviour analysis (ABA), social skills training and other behavioural solutions in a positive environment.
At Linked, it is our mission to significantly improve the lives of special needs children using scientifically proven methods in a caring and educational environment.

Therapy Plus is a therapy and remedial extra lesson center, in Liguanea, Kingston Jamaica.
Located at 5A Hillcrest Avenue, Kingston, Jamaica.